Residential sector
References/sources
Energy Neighbourhoods 2 project
Who needs to act?
Municipalities, citizens, NGOs with interests in energy and environment, retailers
Who is affected?
Main: citizens; Secondary: municipalities.
Solution
Energy saving in households under the form of a competition set up by municipalities among citizens grouped in" neighbourhoods" on different levels, combined with measures such as training for households for efficient energy consumption, consumption monitoring and local climate campaigns.
The energy saving is achieved without significant investments, simply by behavioral change in a way that it does not compromise living standards. Moreover, by doing so everyone involved can reduce their carbon emissions and contribute to the overall goal of reducing CO2 emissions set in sustainable development related documents of the municipalities.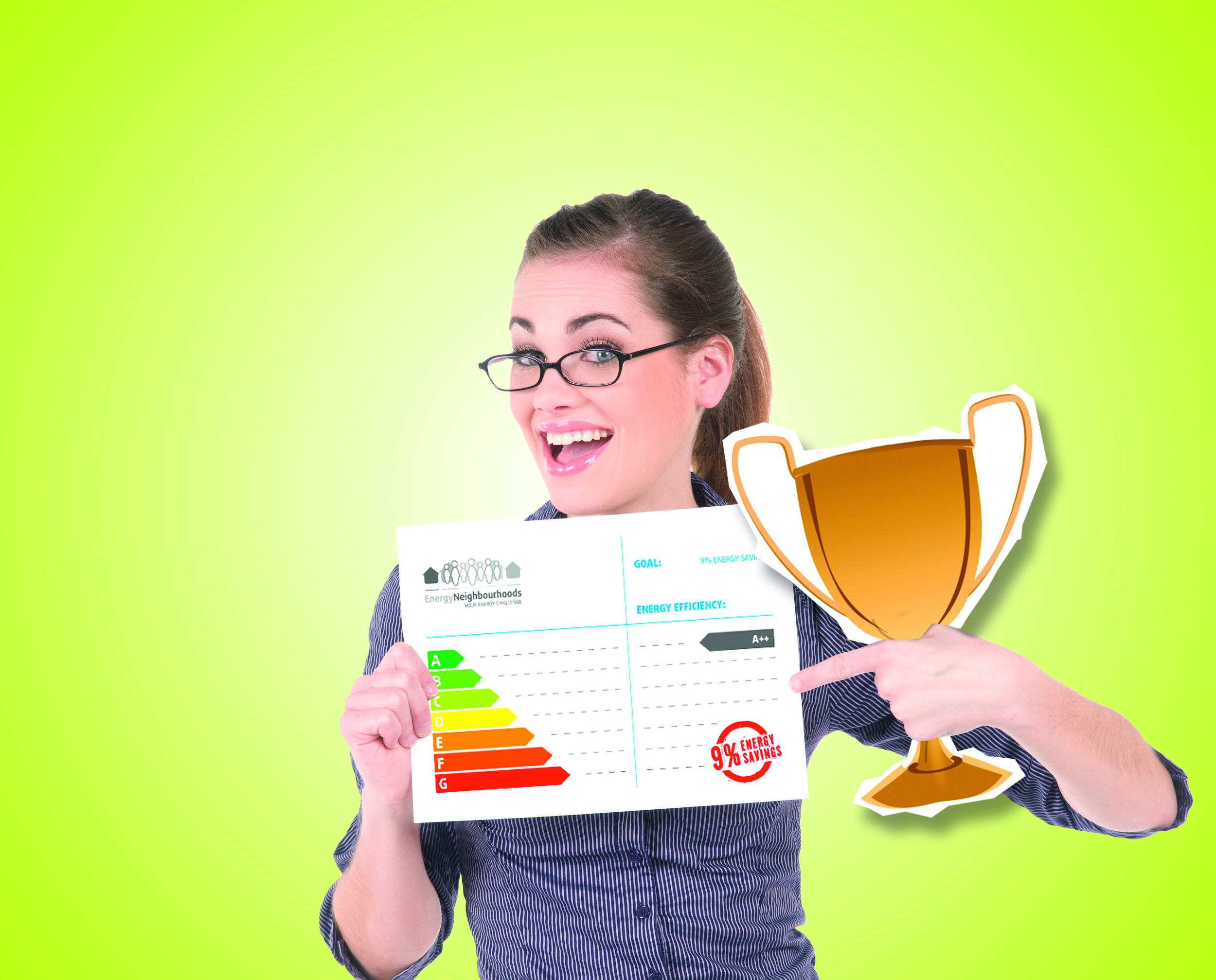 Investment
Low to medium investment level. Types of costs: organizational costs for training events, climate campaigns, staff costs, incentives for" energy masters" - energy experts that motivate citizens in saving energy, awards for winner communities. Sources: local budget, sponsorship.
Return of investment
Energy savings in each" neighborhood". Increased level of engagement of citizens in reducing energy consumption through a change of consumer behavior.
Other
resources

to be used

Carbon footprint calculators; weather data; website hosting; the online tool (savings calculator).
Available tools
Online tool for measuring the energy and CO2 saving; Toolkits for energy masters and citizens containing: handbook, small scale energy audit, energy meters reading chart, energy saving tips; climate campaign materials including information papers on CO2 challenges.
Main steps of implementation
1.Municipality decision makers start a challenge at city level in which they invite the citizens to save as much energy as they can only by changing their behavior as energy consumers without engaging in major investments. The underlining idea is that participants should not see a reduction in their comfort levels, just a reduction in their energy consumption through a "smart" use of energy.
2.Setting up the" neighborhoods" including the appointment of the Energy Master (EM).  The EM should be an enthusiastic individual who plays the role of a coordinator and motivator of the group who is supported by the municipality by offering specific training on how to help the group in making its energy saving.
An important part of this step is to gather data on each participant's previous consumption.
3.The Energy Master training -an important step as the person who takes on the role of EM does not necessarily have to be an expert on energy issues. It is advisable to be part of a group.
4.Public launch of the competition: The public launch involves several events in order to motivate even more the participants and to raise awareness among non-participating citizens. The event should be of high visibility in order to reach out to local retailers and involve them in supporting participants in achieving high energy savings.
5.The development of the competition (the energy saving period): During a set timeframe (it is advisable to have at least 6 months of energy saving period including winter season) the participants monitor their energy meters weekly, receive trainings/advice from the EM, put in practice new ideas on how to be more efficient consumers. Moreover, to boost their energy savings and reduce their carbon footprint, the so-called" climate challenge campaigns" can be held whose main purpose is to further develop a better understanding and raise awareness in what energy and environmental protection topics are concerned (possible topics: energy label of household appliances, recycling, consumption of local products and services, energy efficiency in transport).
6. Final dissemination event where the recorded savings and winners are announced and prizes are awarded by municipality representatives.
Example of successful implementation of the bet in Romania:
Alba Iulia Municipality, with a strong commitment toward a sustainable development as a Covenant of Mayors signatory started the bet with its citizens having a strong promoter the Mayor itself who knew the importance of the citizens involvement and positive response to his vision of a greener and lower carbon emissions city. The Alba Iulia approach proved to be a very successful one as a total of 5 groups (neighbourhoods) entered in the competition out of the 17 participating at national level. The stating kick-off event whose main goal was to present the competition and attract participants proved to be crucial as the citizens felt that the municipality is really reaching out and actively involve them in achieving the goals. The groups were formed among colleagues from different institutions in the city who took on the role of promoting energy saving in their institutions. The approach proved to be successful as at the workplace people have lots of opportunities to exchange ideas on regular basis replicating the energy saving methods towards other colleagues as well. A total of 34 participating households took part in an extensive awareness raising campaign and they were given technical advice on how to reduce energy consumption only by behavioural change. The municipality appointed a technical expert who monitored energy consumption and saving together with each group's energy expert, offering specialised tailored advice to each participating household.
There were held a number of events throughout the campaign the social factor playing a major role in the success of the competition: a training event for the energy masters; four Co2 challenge meeting with the participants whose goal were to go beyond and find new attractive ways of reducing Co2 footprint, local events for award ceremonies, a final award ceremony and other promoting events involving media such as interviews.
The constant contact with municipality representatives who acted as motivator and partner in the competition brought together people and ensured a proactive and motivated approach by each participant.
Expected results
Significant measurable reduction of energy consumption in private households; up to 25% energy savings without significant investments in energy efficiency works in households.
Measurable reduction of CO2 emissions related to energy consumptions in private households,
Raised awareness of citizens on carbon footprint, energy efficient products, efficient transport and climate protection policies
Contribution to SEAP & indicators
SEAP: reduction of GHGs, primary energy savings;
How to integrate in SEAP?
Elaboration of climate challenge campaigns to change behavior as energy consumer in residential buildings.
Contribution to SUMP & indicators
Reduction of CO2 emissions, and GHGs.
How to integrate in SUMP?
Organization of climate challenge campaigns related to the use of public transportation and non-conventional ways of transport instead of private motorized transportation
Lessons learned
- Lack of accurate information about energy efficiency, CO2 emissions, efficient transport and other climate-related aspects among citizens can be relatively easily overcome thank to the fact that citizens are eager to learn about these issues. Raising awareness must be tackled individually but comprehensive raising - awareness campaigns targeting the general public are also crucial so as to reach out to non-participants as well.
- The success of the campaign is highly dependent on the enthusiasm and motivation of the Energy Masters which ensures dynamism and motivates participants.
- The social aspect of the project is also a key factor for success. Getting together with friends, neighbours or colleagues to share experiences really helps people to engage and stick with their energy saving practices.
- Citizens are motivated to continue changing their energy consumer behavior after realizing that small
changes in behavior can contribute to significant home energy savings.
- Social media proved to be a very good channel to connect people in achieving a common goal