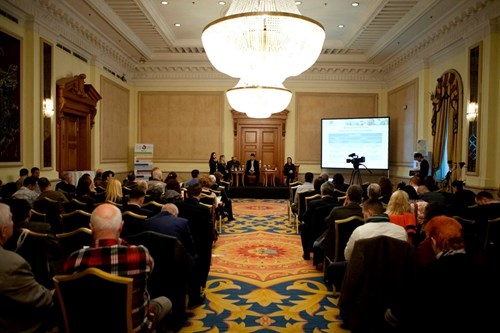 The SIMPLA forthcoming activities and opportunities were presented during the XII Annual Conference of Bulgarian Energy Agencies in Sofia, Bulgaria. The Forum was organized on 6 December 2016 under the motto: "Intelligent cities and regions – integrated energy management and development, bio-energy, nearly zero-energy buildings" aimed to raise the attention of national institutions, municipalities, business and society on the latest achievements in integrated management and development, regions' innovative approaches to resource efficiency and RES use.
The SIMLA approach was focused on the guidelines for integrated planning, trainings and coaching targeted to public authorities and stakeholders and further development of harmonised SEAPs and SUMPs.
For more information on the event click here.